Testimonials

In his first 3 months, Keith's business mentoring has had a huge impact on the growth of my business. Together we have transformed my sales and events processes, increased my gross profits by 50%, doubled the cash flow and helped me become less stressed. He is a real ideas person and has a great ability at further refining processes and services to maximise profits. Keith would add value to any business.
---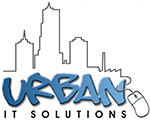 Keith of kbw Consulting has been working with Urban IT Solutions since September 2013 Initially Keith focused upon improving the internal reporting processes to provide greater visibility and structure to our management information. A unique budgeting system introduced by Keith is now the backbone of the performance measurement culture with Urban IT Keith has developed a strong relationship with key members of the organisation and has coached and enhanced the skills of the team. In our first full financial year working with Keith sales grew by 52% and profit by 89% and this coming year we are set to grow strongly I would recommend the services of Keith, if my experience is anything to go by he will certainly add value to your business
---

When managing the process of merging two companies' business cultures together I can certainly recommend the value of hiring an outside expert to bring a new perspective and provide a much needed sounding board. Keith of kbw consulting is that expert; his ability to understand the big picture but keep the business basics intact is a valuable skill. Keith's coaching helped me use my limited time more efficiently and without doubt increased my effectiveness.
---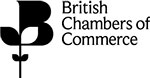 Following work that Keith has conducted locally with Chambers of Commerce on sales training, he helped to provide some training to the BCC central commercial team, as well as facilitating a workshop with a wider group of Chambers of Commerce.  Throughout Keith made the whole process fun, pragmatic and based on facts and evidence, and brought a fresh approach to sales training.
---

Keith Whittle of kbw consulting delivered a training course to our Customer Services team to increase the pro-active nature of their work. We have measured a 28% increase in out-bound call activity which we believe to be as a direct impact of the training course. We are now looking to develop and train other teams within the sales organisation.  We would recommend kbw consulting.
---

I sent my staff along in the expectation that there would be little impact on them as individuals and as members of my Customer Service team - how wrong was I.
The girls returned on some kind of high. They were buzzing with interest and excitement from the course and explained how the generic philosophy of the content was so easy to relate with. The course also provided them more opportunity to interact confidently with yourself, an unknown to them, and others attending the course.  It is seldom I have had such a great reaction to from a training activity. Thank you.  I would be happy to talk to you about a dedicated customer service project for the on-site contractor team ahead of the Christmas. Please let me know when you can be available.
---

 In 2010 McGregors celebrate 25 years in business. They supply office stationery, furniture and machines to businesses both locally in Cheshire and throughout the UK. McGregors is a very successful office stationary company and enjoys a strong relationship with its customers.
The brief given to Keith Whittle of kbw consulting was to implement a system to provide greater control of the business, using robust Management Information Systems. Initially Keith conducted a number of 1-2-1 interviews with key members of the team to highlight strengths and areas in need of development.
An analysis of historical data combined with the introduction of an innovative management system has led to a subtle cultural change to an experienced workforce. Decisions are now made on the basis of management information. The business managers are more involved and motivated and a new incentive program is rewarding success.
Overall the introduction of Keith Whittle and kbw consulting has resulted in a significant improvement in performance across the whole company not least the M.D.
I have no hesitation in recommending Keith and kbw consulting to your company.
---

Fire Bright is a BAFE SP203 accredited Fire Safety System specialist. They provide risk assessment, system design, installation, commissioning and maintenance solutions to customers throughout the UK.
Fire Bright Solutions initially retained Keith Whittle of kbw consulting to support our business growth program. As our trust & confidence in Keith and his company grew, we asked him to manage a number of major projects with Fire Bright. He recently completed the Fire Bright web-site http://firebrightsolutions.co.uk/about.php. We operate in a heavily regulated market but in essence our business is all about people, the design and imagery that Keith and his creative team developed really captured the spirit and culture of our company. We are delighted with the site, which I am pleased to report, came in on time & at budget. Keith is always on hand to offer advice on more general business aspects and his extensive contact base has been very useful. We will have no hesitation using Keith's services to manage future projects for Fire Bright. We are pleased to recommend Keith and his company kbw consulting.
---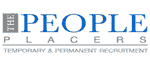 The People Placers is one of the most experienced employment agencies in the North West. Established in 1989 they are relied upon by hundreds of companies locally for all levels of competent office and warehouse personnel.

It is my pleasure to wholeheartedly recommend Keith Whittle of KBW consulting Ltd to you. We have been the fortunate recipients of Keith's incisive approach to business development and strategic thinking and our involvement certainly resulted in a much clearer focus and direction for our company.

With Keith's help we have been able to identify areas of opportunity for the business and formulate a road map to lead our development through 2010.

Keith has a fantastic ability to really understand the fundamentals of company whether they are, market, sector, positioning, or even key personal. Indeed throughout our time working with him we have been inspired to really examine out current model and continually develop our strategy and approach to market.

Keith really "knows his stuff" and has outstanding experience, but in our opinion he really excels as no nonsense, straight forward, ideas man. These along with his very personable and professional manner ensure that we commend him to you without reservation. Should you require any further information please don't hesitate to contact us.
---

CRT recycling has been involved in the research & development of CRT glass re-processing since 2003. We operate from a £3M major glass re-processing facility in North Wales.
CRT glass re-processing is a highly specialised area of business and the glass produced is of a very high quality & market demand is strong and growing stronger.

To continue the growth of the company we needed to present our products and services to suppliers and customers as professionally as possible. The CRT business model is unique as we generate income at both ends of our business process with the majority derived from gate fees charged for processing hazardous waste. Our experience was lacking in the production of a coherent sales pitch which fully emphasised our unique selling point, the fact that we are, and continue to be the ethical choice for this type of recycling.

It was at this point that we invited Keith Whittle of kbw consulting to support our efforts. We were impressed at how quickly Keith grasped our business model and his ability to clearly and simply identify our key sales messages. He made us really consider how to match our products to the individual needs of customer.

Jointly we produced a value structure and a compelling sales proposition presentation that is proving very successful with customers and has helped us to realise the full potential of our business and I have no doubt in my mind that Keith's expertise has and will continue to help this company grow well beyond what we thought was our ceiling and therefore completely break all of our projected growth expectations.

We have no hesitation in recommending Keith and kbw consulting.
---

Education Business Plus is a service provided through Connexions - Cheshire Warrington Limited. Their mission is to help education and business to work in partnership in order to meet the needs of young people in Cheshire Warrington during their preparation for adult and working life.
Education Business Plus had recently undergone a number of changes within the teams. We asked Keith of kbw consulting to work with us to bring about change within the operational delivery teams and to identify areas in need of development. At our initial briefing we identified and agreed the aims of the project. A series of 360 degree assessments were carried out with each of the team and the resulting feedback report recommended organisational and operational change. A multi-tier training plan involving Team Leaders and frontline staff was implemented to drive forward the culture change within the organisation.

We are very pleased with the delivery of the entire project and the professionalism of Keith. His ability to quickly gain the trust of the team and gain their feedback is a testimony to his skill and experience. The cultural change introduced has brought about significant improvements to working practices and has helped with the motivation and commitment of the team. Customers have also benefited as the information provided is more relevant and structured.

We are pleased to recommend Keith Whittle of kbw consulting to other companies looking to drive forward change within their organisation.
---

Triad is passionate about promotional merchandise. Our approach to customer needs, creative design and reliable fulfilment has made Triad a market leader in business gifts and corporate textiles
I have never engaged an outside consultant in my 27 years of business as I thought that I knew everything and that you can't teach an old dog new tricks, how wrong I was. Keith has brought support, structure and valuable experience to my sales team; he has made himself a part of the sales team within a very short period. More than a consultant he has become a mentor, friend and someone who understands problems from both the employee's side and the employers, so you always receive a balanced view. Dedicated, creative and always available to listen when you need him the most.

I have recently implemented changes within my company which I would never had done without his guidance and these changes will help us grow stronger through these exciting times.

I am delighted to recommend Keith of kbw consulting to any company looking to improve sales and the effectiveness of their teams.
---

Pulsar is an accredited partner of HP, Dell and Microsoft. They strive to be a total IT solution provider, whilst maintaining a balance between price and quality.

I just thought I would drop you a mail to let you know what a sterling job Keith Whittle did for Pulsar Computing on the Winning Pitch sales training sessions.

Keith who delivered several sessions to the newly appointed Sales Director was the consummate professional. His style was exactly what we were looking for, straight to the point, direct and very personal training, that resulted in new ideas and opportunities for the sales team.

I am happy to recommend Keith and the Winning Pitch programme to any of my business colleagues.
---

Conference & Events work with clients to plan forthcoming events, whether it is a management conference, corporate hospitality event, team building activity or simply booking a meeting room.

We engaged kbw consulting to construct a robust marketing plan with the aim of broadening our customer base.

kbw consulting have delivered a marketing plan focusing on branding, on line marketing and new product development. They have also provided invaluable assistance on customer management, sales promotion and introduced sophisticated pricing and costing models.
As a result of this activity our customer base has increased 30% and we have broadened the range of products we offer. We are also experiencing a rise in profitability due in part to the new pricing structures in place.

Conference & Events are pleased to recommend kbw consulting to companies looking to improve the marketing and sales of their business.
---

Kennedy Ryder operates in Malaysia, Switzerland and the UK, from where They provide training in PMI's PMP and CAPM, PRINCE2, CMMI & ITIL examination courses and consultancy to clients across the world.
The market for training is very competitive and to ensure we remain well positioned we invited Keith Whittle of kbw consulting to review our marketing strategy.

We are very impressed with Keith's ability to quickly grasp our business, review our current marketing activity and then to work with us to reposition and target our products to suit the market. To date we have reviewed our customer profile, pricing, key messages and built a compelling proposition. Our next project is to work together on the marketing communication - specifically looking at the web.

Kennedy Ryder is now in a stronger position to penetrate global markets and with Keith's help we now have a simple, uncomplicated set of messages to take to our clients.
Kennedy Ryder is pleased to recommend kbw consulting. Its clear, common sense, pragmatic approach is very refreshing and stimulating.
---

Magus electronics manufacture bespoke noise & vibration monitoring equipment.
We invited Keith Whittle of kbw consulting into our business to suggest ways of improving the marketing of our products.

Keith immediately set to work learning about our business and interviewing various members of the team. His pragmatic approach really suited our way of working and we found his enthusiasm and energy refreshing and liberating. In the group sessions Keith ran, we quickly identified some weak areas in our business. Keith then delivered a plan to simplify our marketing messages and to increase the effectiveness of our web sites. As a result we are already measuring an increase in traffic to the site and visitors are staying longer.

Magus Electronics have a number of key product updates over the next few months, we will certainly be inviting Keith back to help us successfully bring these products to the market.
Magus Electronics are happy to recommend kbw consulting to companies looking to improve their marketing. We found the experience enjoyable and valuable to our business.
---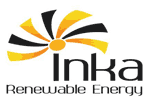 Inka Renewable Energy was founded with the express purpose of providing an honest and ethical service for those interested in bringing the benefits of renewable energy home.
Keith of kbw consulting provided practical marketing support and actionable plans that allowed us to move the business forward quickly. His wealth of experience proved very useful, especially given the recessionary times we are in. I would have no hesitation in recommending Keith to any business looking to improve their sales and marketing function.
---
Hi-Tech Home Ltd
Hi-Tech Home Ltd experts in home automation design, installation and maintenance and provide solutions for homes and businesses. www.hi-techhome.co.uk.

Our business relies heavily on our on-site installation engineers. Since introducing the program and kbw consulting our engineers now have a far greater appreciation of the importance they play in the future success of our business and we are already seeing results coming back with new business opportunities we would have otherwise missed out on.

kbw also helped to formalise our trading agreements with our local and overseas partners to who we are also recommending Keith and his team to help increase their opportunities in these current trying times.

I would highly recommend the program and KBW consulting to any company looking to progress and expand their business in cost effective manner.
---
Midwich
Midwich is a customer focused distributor of AV and IT products. Established in 1979, Midwich was one of the first distributors to identify new technologies and emerging markets.
"I've worked with Keith for many years. He has a wealth of experience and knowledge of different markets and is a true sales and marketing professional. I've always enjoyed working with Keith and value his considered opinion on all business matters. A strong strategic thinker, planner and driven to make things happen."
---
dabs.com
dabs.com has won many high profile awards for both online retailing and general business performance including the "What Laptop!", "PC Pro" and "Computeractive" magazine awards for "Best Online Retailer".
"Dabs has worked with Keith over the past 5years and Keith has always been considered a strong attribute to any partnership we have developed with the manufacturers he represented and helped Dabs grow its business in several channels. Keith is always 110% professional and delivers on what he said he would, consistently."
---
1st Parcel
1st Parcel provides reliable courier services covering local, national and international, sameday and pallet delivery services.
"Keith came into our business and immediately made a positive impact. He rapidly grasped our business model and quickly identified areas of the business that required development. This year my business is experiencing sales growth in excess of 100% and profit performance is equally strong. If you are looking to grow or improve your business I would recommend you talk to Keith."
---
Lane & Partners
Based in Central London, Lane & Partners are a legal company specializing in Corporate, Dispute Resolution and Real Estate.
"We have been privileged to work with Keith Whittle in relation to complex high value disputes where his straightforward and determined commercial approach to managing and resolving problems has been highly effective."
---
Mackenzie Hope & Company
"I was introduced to kbw consulting when I opened my first law practice, Mackenzie Hope & Company. The assistance  provided took the form of constructive guidance on the development of my firm in the initial stages. His approach ensured that my mind was focused at all times, and his genuine concern for the welfare of the business was apparent from the outset. He is a consummate professional, and his knowledge and experience was clear from day 1. Keith's contribution to the development of my firm has been invaluable."
---
Positive Lives Business Coaching and Training Services
"As a solopreneur, it can be tough in the early years to market yourself and make a success of your business. Much money and time can be wasted in chasing the wrong business in the wrong way with poor results and a general feeling of being "all at sea."
kbw consulting provided just the right support at the right level for me to learn and master the essential skills of sales process and relationships. More importantly, with Keith's support, I quickly gained confidence and the right mental attitude for success. Keith has a natural talent for communication, and his support and insights have been invaluable.
As a result my business prospects have improved dramatically, and I feel very confident about the future. This is exactly the kind of support I have been looking for, and I recommend his services."
---
Live for Work - First Aid training organisation
"KBW consulting is full of good ideas and suggestions on ways to improve business strategies and sales. They have encouraged us to look at the ways in which we can create new business opportunities, as well as keeping existing customers. Keith has also helped me to gain courage whilst on the dreaded telephone!"
---
Diva Days
"Keith has helped us to focus on who we are and what we need to do to build our company - without his considerable knowledge and expertise we wouldn't be where we are today.
We are called Diva days and run fun interest groups for women, and are now, thanks to Keith's input, branching out to corporate incentive days."